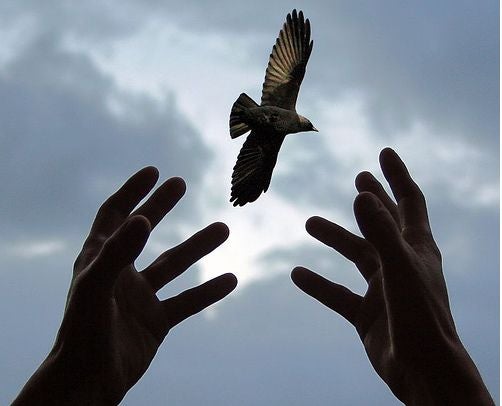 You are free.
I'm untying the strings,
and releasing the chains.
I'm spreading my palms,
and loosening my grip.
Step out and see the world!
I'm unlocking the door for you.
It's about time that you get a hold
of that sort of freedom
which you lost and yearned
for a very long time.
The freedom to fly
and look at the world from above
after being caged for eight years.
The freedom to finally swim
the depths of the ocean
after a long period of containment.
The freedom to jump as high as you can!
And jump with others like you
on the endless width of lilies and water.
Ultimately, the freedom to just be
whoever you want to be.
You are free!
Make good use of it.
Enjoy it. Don't worry!
As I, too, am free.